This Week on Knight Life
This week on Knight Life…. Building up the Domestic Church – an effort by modern day Knights to re-center on our Founder's Vision of Catholic Men protecting Catholic Families. Knights take up this mission and form a school in Michigan and a young Knight works to build up spiritual strength of fathers in Iowa City.
Hello, I'm Mike Gaspers back with you for a half hour of information, inspiration and invitation around the activities of this band of brothers the Iowa Knights of Columbus.
This is Knight Life…our Mission is Be Men of Courage and to do everything with LOVE for our fellow man, woman, child and unborn child.
Audio Player
To listen to the full podcast click the play arrow.
Overview of the Podcast – Domestic Church
We begin in prayer asking God to keep us laser focused on our mission which our founder set out for his Band of Brothers.
I was contacted recently by a former Catholic summer camper Maria Valens Modelski. Maria wanted me to know about the work her husband's Knights of Columbus council was doing in Petoskey, Michigan . I called Nick and learned why his council was awarded the Michigan State Youth program of the year award.
The Knights of Petoskey, Michigan help to form a Catholic High School to better teach the Catholic faith to their children. I'm blown away by the faith and fortitude of these Michigan Knights. While St Michael's academy is still small, the men are building up themselves and the future church. What a great example of servant leadership to take on such a project.
The mission of St. Michael Academy is to inspire students to live a Christ-centered life by providing an excellent academic and Catholic education that challenges student's minds, renews their hearts and strengthens their character. http://www.stmichaelrca.com/
Their efforts it seems to me fall directly within our order's call to all Knights to build up the domestic church. This past week end I had the opportunity to speak with a member of the Fraternal Mission Department from New Haven on this old but new focus of the Knights.
David Novak explains some key points about the Building the Domestic Church initiative. Family and spirituality of this band of brothers will attract other men to be involved. Open wide the doors to all Catholic men to belong to the Knights of Columbus. Building the Domestic Church Resources

This is Mike Gaspers for the Knight Life. We have been visiting with Nick Modelski of Petoski Michigan and David Novak of our Supreme office about talking about building up the domestic church. I encourage you to listen again to this week's episode and those previously aired as easy to play podcasts at http://iowaknightlife.org/. You can share the podcast link on Facebook or email it to your friends. All of you can be inspired by the story of Iowa Knights as you listen online.
Our next Knight Lifer has been heard on these airwaves before Isaac Doucette is the District Warden for District 30 in Iowa City. He and Kevin Hayes are on the verge of achieving an all-star district – a prestigious honor where each council in their district is a STAR meaning they grew in membership, family insurance protection and conducted a balanced variety of service programs for family, parish and community.
I talked with Isaac about their commitment to attain this goal and about his personal project to strengthen men in their vocation as fathers. I find Isaac's passion for the Knights to be uplifting and his dedication to everyday holiness is a great example to myself. To learn more about the Fathers of St Joseph visit http://fathersofstjoseph.org/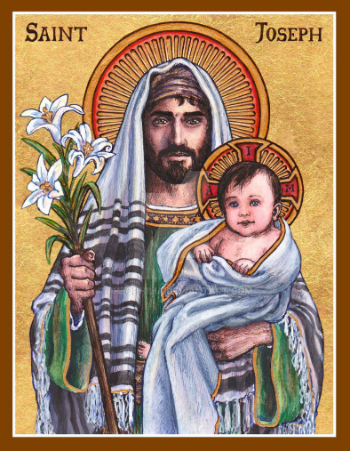 This is Mike Gaspers and you are listening to the Knight Life show where each week we strive to tell the story of the Iowa Knights from an insider's point of view. This week we've shared aspects of strengthening family life – what the Knights are calling Building the Domestic Church. Steve Hesprich helps us to see another aspect of our civic and religious duties in this week's Knights to Christ reflection.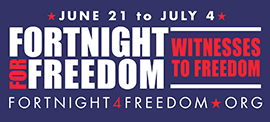 Being faithful is not easy and will require courage from us all. Let's stand in support of each other, our faith and our families. Visit the USCCB for more information on how you can be involved this year. http://www.usccb.org/issues-and-action/religious-liberty/fortnight-for-freedom/
We are story people. We want to share our story; we want to hear your story; your story as told by yourself. To find out more on the Iowa Knights visit our website www.iowakofc.org. You can follow Iowa Knights of Columbus on Facebook or on Twitter @IAKnights for the latest news and updates. Consider posting a comment about your experience with the Knights of Columbus.
I'm Mike Gaspers, thank you for listening. Feeling inspired? Then act courageously and with love to put your faith into action by word and by deeds starting in your own family.
Interested in this Band of Brothers? Contact a Knight or your parish priest and we will bring you into this fraternity of Catholic men.
Knight Life is a production of the Iowa Knights of Columbus.